A Real Smart Home Loading
In the Morning, only wake up to the sun and your favorite song. With our Smart Home Comfort Solutions of simple dimmers to automated blind control relays.
With the A Real Smart Home solution, you benefit more comfort in your home. With our smart devices and sensors it is easy to control everything with one app or voice. The central brain connects all devices wirelessly. Thus, no drilling or laying cables is necessary. Then you control Air Condition, blinds, lights and much more from the couch.
Alternatively, You can create groups with scenarios that has predefined functions that take place completely automatically, for example, at a specific time or specific weather. These can be modified or deleted at any time with a smartphone or tablet. This will make your everyday life easier and give you more time for the important things.
COMFORT AT THE TOUCH OF A BUTTON
With help of our app, you can create more comfort in your home at the touch of a button - even on the go! You can either control or automate it quite comfortably when on the way the cooling starts, so you expect pleasant temperatures when you arrive at home. After you reach home you simply can control the light via the app and thus create a feel-good mood from the couch.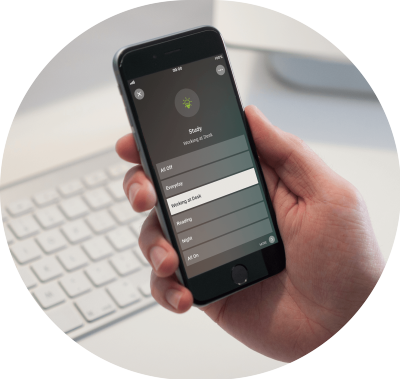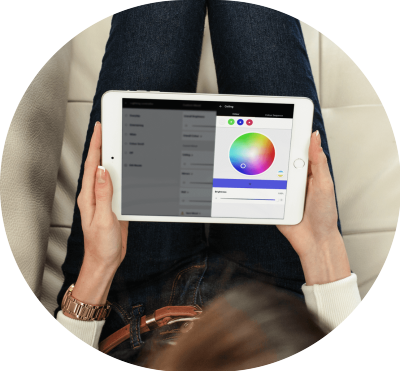 SCENARIOS MAKE EVERYDAY LIFE EASIER
Now you can easily create groups and scenarios ( eg. Morning, Evening, Night, Movies etc. ) that can automate processes for you and thus make your everyday life easier. Set once and the processes take place as often as you want. Simply enjoy more comfort and more time for your family thanks to A Real Smart Home intelligent app and sensors.
FEEL AT HOME
A Real Smart Home devices offer you tons of comfort that invites you to relax at home. Whether it's the blinds that automatically start up at 7.00AM, or the light that automatically turns on when you enter the room. Amazon Alexa takes your voice command and control your smart home system. All these features make your home a real feel-good and comfortable.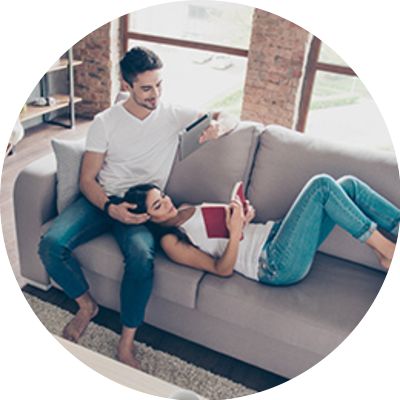 Smart Dinning Room

A Real Smart Home Dining Room Inspiration. For the basic lighting, spots were installed in the ceiling. In order to focus attention on the table while eating, suspended pendants can be used, which provide a pleasant and relaxed ambiance for dining. We have also used RGBW LED lighting in the ceiling and behind the curtain rail provides smart lighting for creating just the right mood for the occasion.
A Real Smart Home Innovative Luxury Products
Innovative Touch Surface is perfect for controlling lighting, music or shading while cooking, even if your hands are wet. It works on stone, wood, ceramic and glass (non-conductive). The LED indicators will let you know when switch is awake and it gives audible click feedback.
With the Touch Pure Panel, A simple tap on the middle of the Touch Pure activates the predefined lights or lighting moods ambiance light. While leaving the room, a double click turns the lighting off. In addition to its main functionalities, this little switch has a temperature and humidity sensor built in.
NEW
EXPERIENCE SMART HOME CENTER
See It, Feel It, Hear It, Experience It.
TECHNOLOGY CAN BE CONFUSING, ESPECIALLY WHEN YOU CAN'T EXPERIENCE IT FOR YOURSELF. That's why we have setup our new smart home experience center in Dubai to mimic a typical home installation.
Come visit us to see it, hear it and experience it. We are sure you'll enjoy the experience of A REAL SMART HOME!
Get In Touch
Let's talk about your smart home! We'll be happy to answer your questions about life in A Real Smart Home in Dubai and help you find the perfect package.

9am - 6pm